Common Living – An NYC Sublet Startup That Makes Housing Affordable For Milennials
Common – The Startup that is Revolutionizing how we see sublets in NYC
New York is one of the largest cities in the whole world, famous for its nickname – the "Big Apple". It is also the most beloved cities by tourists and even the local people who are living in it can't get enough of it.
New York City is known as one of the sophisticated cities in the world. There are large skyscrapers, beautiful houses, and all the most luxurious homes that you will ever dream of. As this is the situation of the place, of course, living is not only less expensive, but it is expensive. Although the city is known for its high standard of living, there's a big catch that comes with the luxury – expenses.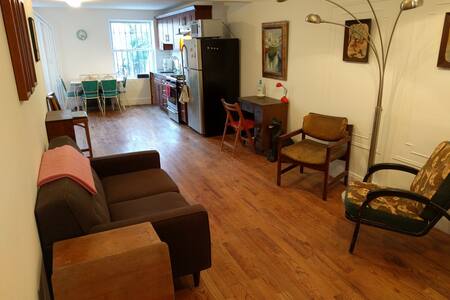 Did you know that finding for a place to live in the city is very challenging? Once you know that there is an empty or available apartment for rent, do not hesitate to grab the opportunity because most for rent studio type ranges from $2,000 to $2,400 per month. Can you imagine yourself living on it? Of course, you do, but are willing to pay for that price? Or do you have that kind of amount for rent? If you do, then you are showered with so many blessings. Not to say that not everyone can afford, but the expense of living with it is very costly. Imagine what else you can do with that big amount of money? For sure you'd be spending it more economical.
There are other means to find a place in New York City instead of having to spend the entire apartment by yourself – It is called a sublet. There are apartments in New York that offers this kind of benefit for people who are perhaps staying a few days and does not want to spend checking on hotels. What's a good way to find a sublet in New York? One of the easiest ways is to contact one of New York's hottest rising startups – Common. This startup is no joke, and offers a sweet deal when it comes to housing.
Here are a few ways to find a sublet in New York if you don't want to go with Common's option.
Post an advertisement- The use of websites can be helpful, such as Craiglist. What do you need to list? By giving your specifications such as the location, price range, you can also add pictures to make it more specific, and or the kind of house or apartment that you want to live. Although, you have to take precaution because anyone can scam you.
The use of social media- You may have friends from New York that can help you find a suitable place to live in. There may be people from New York, who can help you and maybe know sublets around their vicinity. Would that be an amazing venture? But still, you are meeting strangers; it is important that you be extra careful. Meet the person in a place where it is safer.
Most important of all – Keep searching! If you're having trouble finding a sublet, keep on searching until you find one. If there are people who have contacted you, make sure that you can follow up on them as well.